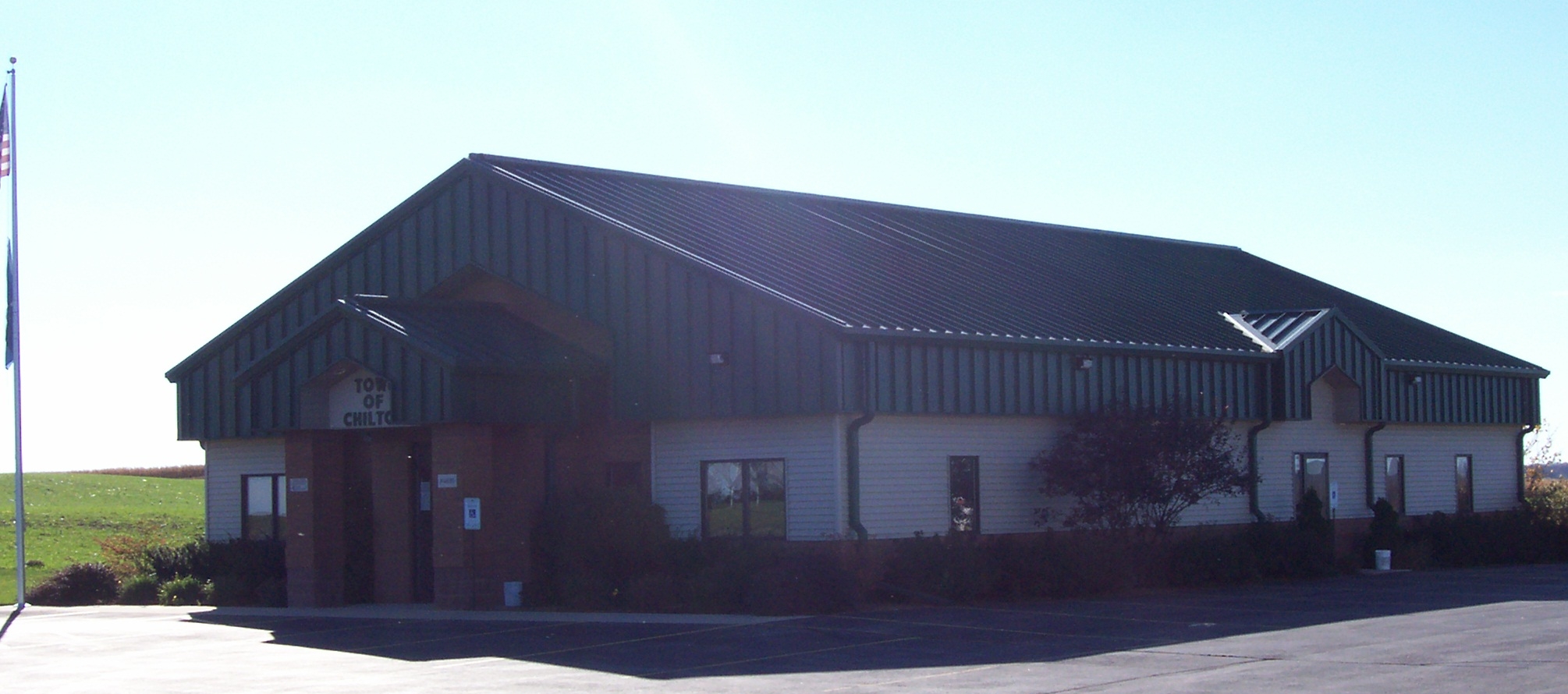 Chilton is a town in Calumet County in the U.S. state of Wisconsin. The population was 1,143 at the 2010 census. The City of Chilton is located partially within the town. The unincorporated community of Brant is located in the town.
The Town of Chilton is located in central Calumet County. The city of Chilton is in the southeastern part of the town. According to the United States Census Bureau, the town has a total area of 32.6 square miles (84.4 km2), of which 32.4 square miles (84.0 km2) is land and 0.2 square miles (0.4 km2), or 0.45%, is water.
As of the census of 2000, there were 1,130 people, 366 households, and 311 families residing in the town. The population density was 34.8 people per square mile (13.4/km²). There were 371 housing units at an average density of 11.4 per square mile (4.4/km²). The racial makeup of the town was 98.41% White, 0.09% Black or African American, 0.18% Native American, 0.35% from other races, and 0.97% from two or more races. 0.62% of the population were Hispanic or Latino of any race.